Professional room cleaning
and equipment cleaning
Star Professional Room Cleaning and Equipment Cleaning offers solutions and products for all cleaning areas. For general cleaning, washroom cleaning, sanitary cleaning, kitchen and canteen cleaning, disinfection cleaning and special cleaning. High cleaning performance, cost-saving solutions, packaging to suit your needs and cleaning preferences.
Star for Professional Room Cleaning and Equipment Cleaning

Ideal cleaners for floors, carpets, windows, toilets, bathrooms and washrooms, personal hygiene and dishwashing.



Products for hygiene and disinfection, special and universal cleaners, super concentrates, application systems for professional room cleaning and equipment cleaning.



Cleaning cost reduction guaranteed.

We will optimise your costs, and give you recommendations for a professional yet simple, easy and readily available cleaning solution.



Innovative in line with current trends, with the company's own development facilities and own approaches.



We manufacture cleaners and other products taking into account environmental protection and human health requirements.

A user-friendly and cost-saving series.



Versatile products for easy daily cleaning.



No hazard symbols needed, minimal requirements for use of personal protective equipment.



An individual approach and customised solutions to address customers' actual needs and requirements.
Professional cleaners for any surface type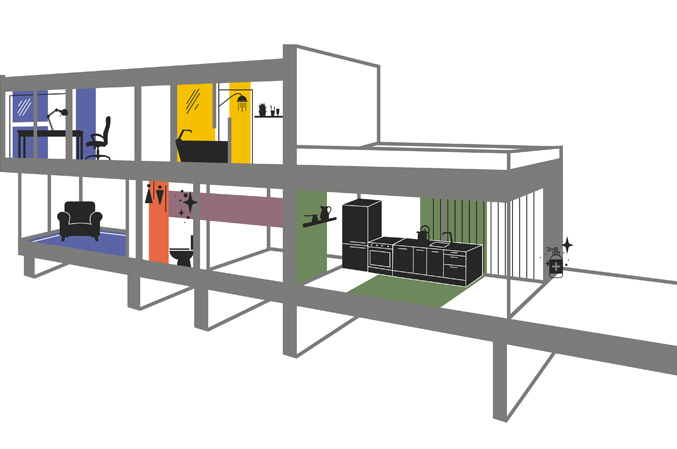 SPECIFIC HYGIENE CLEANING AND DISINFECTION
Spray disinfectants
Hygienic washing product
Hygienic chlorine cleaner
Hygienic spray cleaner
SPECIFIC CLEANING PRODUCTS
Fragrant air freshener
Fragrant air freshener/neutraliser
Professional
Stainless steel cleaner/preservative
Surface polisher
Cleaner and degreaser for very dirty surfaces
Special dissolver, cleaner and degreaser
Super machine cleaner
Alkaline cleaner
Kitchen area
Kitchen cleaner
Cookers and ovens
Dishes, manual washing, enhanced efficiency
Dishes, manual washing PLUS
Dishes, machine washing
Dishes, machine rinsing
Glass, machine washing
Glass, machine rinsing
Decalcifier
Salt, tablets
BATHROOMS AND ACCESSORIES
Bathrooms with lustre
Washroom and sanitary area
Liquid soap
Liquid soap, creamy
Perfumed floors
General floor area
Very dirty floors
Floors with glossy paving
Washroom floors
Special floors
Floors, disinfection machine cleaning
Floors, specific machine cleaning
Floors, general machine cleaning
FURNITURE, SOLID SURFACES
General area, solid surfaces
Furniture cleaner
Alcoholic universal cleaner
Windows with lustre
Windows, glass surfaces
Carpets, machine cleaning
Carpets, manual cleaning
TOILETS AND SANITARY SURFACES
Toilet cleaner, glossy
Toilet cleaning gel
Toilet cleaner, powerful
Fragrant cleaning gel
SPECIFIC WASHROOM AND SANITARY SURFACES
Sanitary scale, rust
Sinks, powerful
Sanitary concentrate
Balneo
Do you have a specific question or are you interested in our products?
Send us your contact information and we will contact you back for more details.